For some cat lovers, there's nothing better than curling up with a good book and your kitty buddy. So, a bookstore with cats will always be a win for the feline-fancying bookworms. And if you live in Pennsylvania or do not mind traveling to buy a few books, Cupboard Maker Books is the place you need to be to fulfill your cat and book dreams!
While you're perusing the shelves of this independent bookstore, the cats of the store will be padding around on high, looking cute while there to offer assistance or recommendations to help you find the purrfect book. And if you find a feline love match while you're there, you might just be able to take that kitty home with your pile of books.
Book Lovers Help Cats Find Homes
Jason and Michelle Haring opened Cupboard Maker Books in 1998 and have supplied readers with new and used books ever since. But this couple helps more than books find their homes in readers' hands. Through the years, the couple has helped almost 200 foster cats find their forever homes. And the store's three resident cats are there to keep an eye on all the foster cats and teach them how to be the best employees.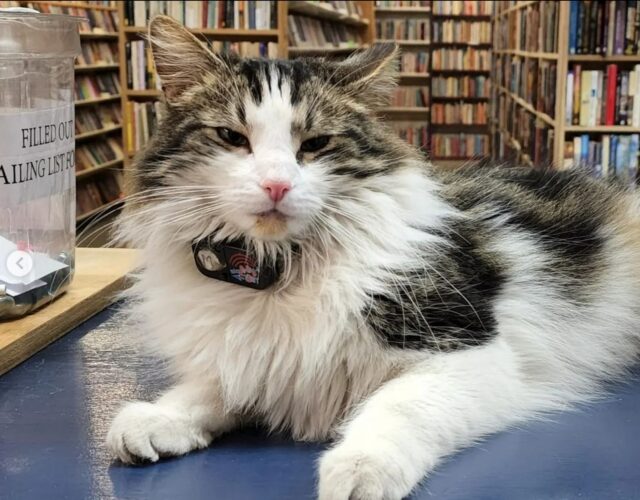 Mouse, Zak, and Annika, known by the nicknames Prince Fluffytail, Queen Annika, and Count Zakula, call the bookstore home, but thanks to Jason's handiness, they might as well call it paradise. Over the past decade, Jason has installed over 200 feet of catwalks around the top of the store. And as he told Newsweek, both the resident cats and the fosters "love playing around up there."
So, anytime you look up at the catwalks, you're going to spot a cat or a picture of a cat.
"We have photos of the 190+ cats that we've adopted out running down along the edges of the Catwalk."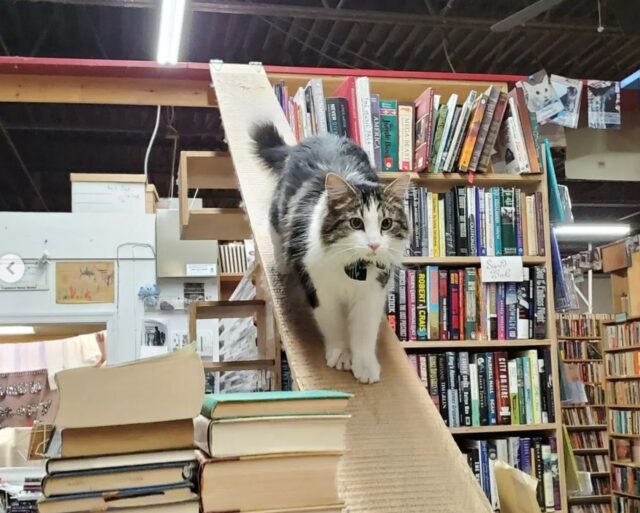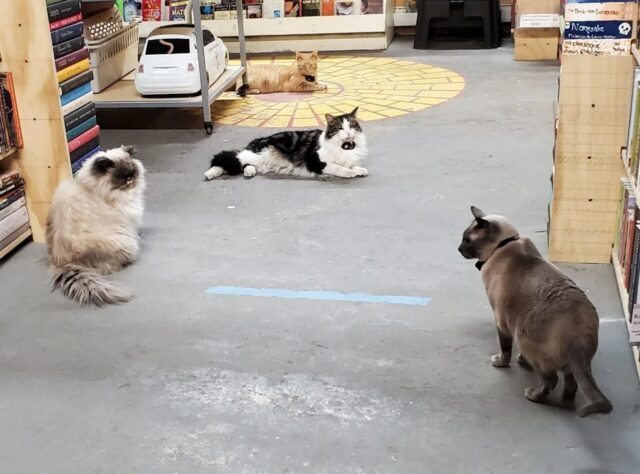 And helping the shelter cats of Castaway Critters Animal Rescue find forever homes is a special thing for Jason and Michelle.
"People often ask how we can foster and fall in love with so many cats and then watch them get adopted. Because doing so saves their lives, "Jason shared with Newsweek. "Every time we find a furever home for one of our fosters, it makes space for our next Castaway Critter."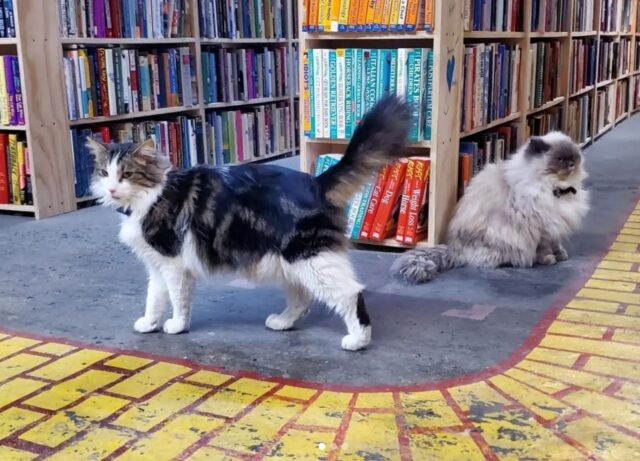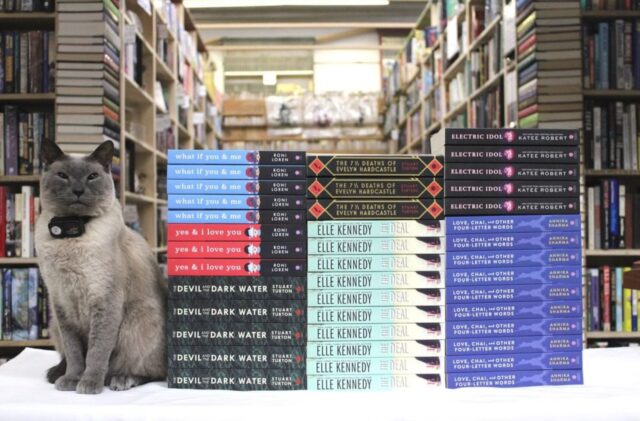 TikTok Stars
On Cupboard Maker Books' TikTok page, cat-loving readers can delight in posts of the cats roaming the store and get to know the kitties who are looking for their homes. A recent post featuring Mouse, Zak, and Annika padding the catwalks has proved extra delightful, garnering 2.6 million views since it debuted. Perhaps it was the "Beware! Falling Cats! " sign at the beginning of the video responsible for capturing TikTok users' attention!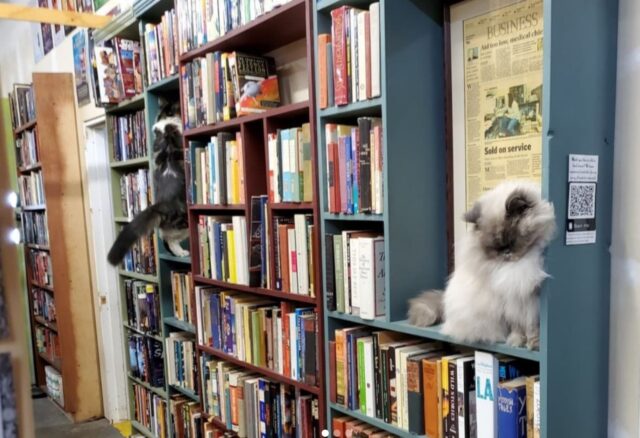 Don't worry though, Jason guarantees there's never been a CATastrophe!
"We've never had a direct hit. (We have had a couple close calls though). They go up on the catwalks and horse around and sometimes knock each other off. "
But if a cat does fall from above and into your arms while you're there, maybe it means you've found your new favorite reading buddy! Follow Cupboard Maker Bookstore on TikTok and Instagram to keep up with the newest reads and the kitties.
Catwalk Cats @cupboardmakerbooksstore high above the bookstore #FollowTheYellowBrickRoad #CatsOfTikTok #BookTok #SiameseCat #FlyingMonkeys #HimalayanCat #BookstoreCats #HarrisburgPA #Catwalk #QueenAnnika #CountZakula #PrinceFluffytail #CatwalkCats #NocturnalAnimals #CatsLovers #MouseCat #Mouse #CatRamp #CatLadder ♬ Gangsta's Paradise ( feat. LV) – Coolio
H / T: www.newsweek.com
Feature Image: @ cupboardmakerbooks /Instagram