The winners of the 2022 Petplan Veterinary Awards were announced at a glittering ceremony on Thursday 24 March – its first in-person ceremony since the start of the pandemic coronavirus in 2020.
Now celebrating its 23rd year, the awards – dubbed the "Oscars of the veterinary world" – were held at Kimpton Clocktower Hotel in Manchester and hosted by comedian Zoe Lyons of Mock the Week fame. Organizers received more than 22,000 nominations recognizing the nation's most outstanding veterinary professionals, who were nominated by their colleagues and pet owners for their continued hard work and dedication to keeping pets healthy.
Winners
The award winners included:
Practice Manager of the Year: Claire Mycock of Little Rock Equine Vets, Endon, Staffordshire.
Vet Nurse of the Year: Christine Fairbairn of Orchard House Veterinary Center, Stocksfield.
Vet of the Year: Mark Lowrie of Dovecote Veterinary Hospital, Castle Donington, Leicestershire.
Practice of the Year: Pinfold Vets, East Leake, Nottinghamshire.
Practice Support Staff of the Year: Lucy Ellis of Hafren Veterinary Group, Newtown, Powys.
'Incredible'
Vet of the Year Dr Lowrie, who was presented his award by BVA president Justine Shotton, was described by his colleagues as "caring and kind", "genuine" and "good with patients".
Speaking of his win on the night, he said: "I've got wobbly legs. It's incredible. I have no words. I actually have a tear in my eye, and I'll be honest, it's going to take a long time to settle in. It's really nice to be recognized as a vet in referral practice. "
Meanwhile, Vet Nurse of the Year, Mrs Fairbairn – who has been at Orchard House for 14 years, and was described by her colleagues as "amazing" and a "fantastic, professional compassionate" – was presented with her award by BVNA president Alex Taylor .
Mrs Fairbairn said: "It's amazing, I'm so happy."
'Proud'
It was all-round celebrations for Pinfold Vets as the team received its award. A spokesperson said: "We're overwhelmed. I can not thank everybody enough.
"It's been a tough couple of years for the profession and the fact we've come through it is amazing; I'm so proud of everyone, it's a great profession to be part of. Our team are absolutely fantastic, and our clients are lovely and we are just so grateful because we set out with a great plan seven years ago, and the fact that our clients love us and we have such a fantastic team – what more can we ask for? To win this award is overwhelming, so thank you. "
Practice Manager of the Year Ms Mycock said: "It's just absolutely amazing. I can not believe it. It's just brilliant, for the people who nominated me and for the whole team. I'm so proud for us all. "
While Practice Support Staff of the Year winner Lucy Ellis, who is companion animal section manager and receptionist at Hafren Veterinary Group, said: "It's amazing to have won, just fantastic, I'm absolutely chuffed. But it's not just for me, it's for the whole team, so I'm chuffed for everybody. "
'Outstanding'
Isabella von Mesterhazy, head of marketing at Petplan, said: "The judges had a very tough time picking the finalists in each category this year. As always, the quality of entries has been incredibly high and we're delighted to have received so many nominations from the veterinary community and, indeed, pet owners themselves.
"The awards recognize outstanding individuals and teams who go above and beyond to care for the nation's pets. The Petplan Veterinary Awards provide an opportunity to say thank you for the exceptional work carried out by members of the veterinary profession, and are particularly special this year now that we are able to host the in-person ceremony once again. "
At the event, the winners from the past two years, who had missed the opportunity to receive their awards at an in-person event, also received special recognition for their wins and thanks for their work.
For more information on the awards, and this year's finalists and winners, visit the Petplan website.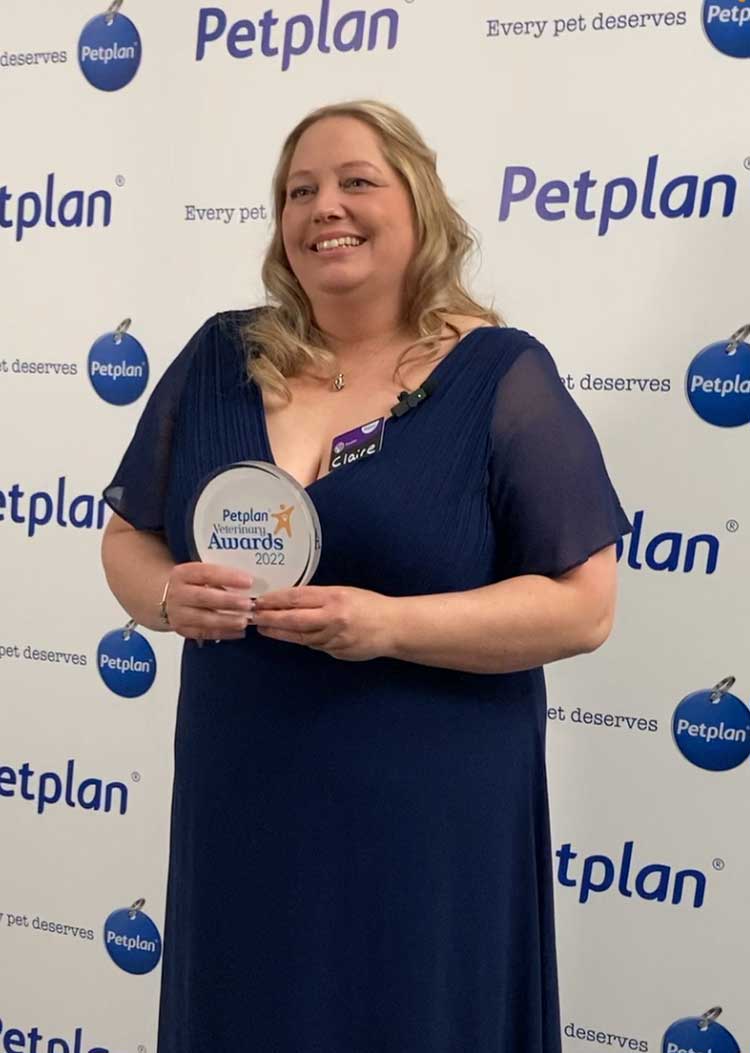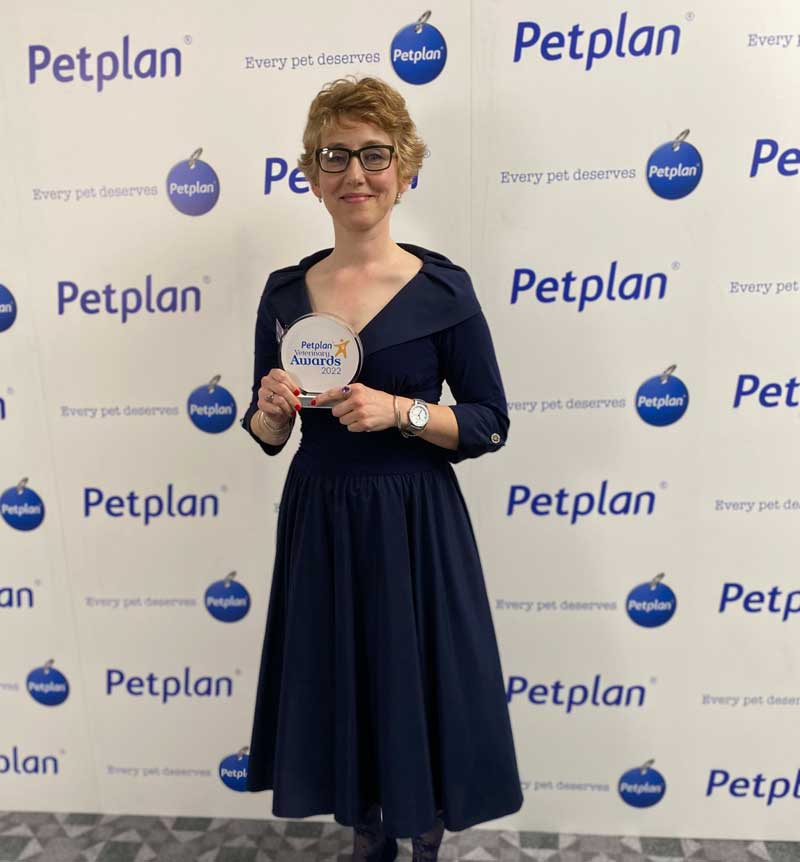 .